Imprint
www.touchinginnovations.de by TheSmarterAgency GmbH
TheSmarterAgency GmbH
Berliner Str. 123-125
13187 Berlin
Germany
Place of jurisdiction: Berlin, Germany
Register number: Amtsgericht Charlottenburg, HRB 197294 B
Tax number: 37/557/50548
Sales tax identification number: DE318764725
Managing Director: Sebastian Grodzietzki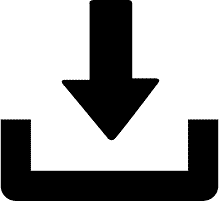 Download the "General Exhibiting Guidelines"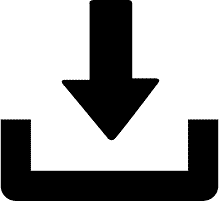 Download the "Special Exhibiting Conditions for Touching Innovations 2019"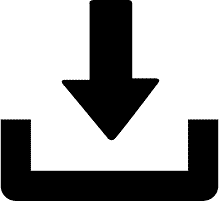 Download "Special Terms and Conditions" of the Deutsche Telekom AG Hauptstadtrepräsentanz
---
Terms and conditions
The following describes the terms and conditions applicable to your access and use of this website as well as our related services, such as attending our events. By accessing and using this website or related services (i.e. attending our events), you agree to be bound by these terms and conditions and abide by all of the rules and policies set forth herein. TheSmarterAgency GmbH provides its services subject to the following conditions:
General Provisions
TheSmarterAgency GmbH, (hereinafter, "TheSmarterAgency") owns, operates and controls this website (the "Site").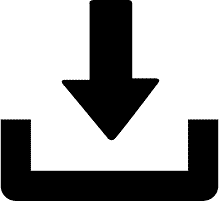 Download Privacy Policy Paper!
Disclaimer
Certain features, functionality, and/or content offered on or through the Site may be hosted, administered, run or otherwise participated in by third parties. These third parties may require that Users/Customers (hereinafter, "Users") agree to their terms, conditions, contracts, agreements and/or rules. Compliance with any such additional terms, conditions, contracts, agreements and/or rules is solely the responsibility of Users, and will have no effect on the continuing obligation of Users to comply with these terms and conditions. TheSmarterAgency expressly disclaims any and all liability in connection with the acts or omissions of such third parties.
Users acknowledge that they are using the Site at their own risk. The service is provided "as is", "with all faults" and on an "as available" basis, and TheSmarterAgency hereby expressly disclaims any and all representations, warranties, and guarantees, express and implied, including but not limited to any warranties of accuracy, reliability, title, merchantability, non-infringement, fitness for a particular purpose or any other warranty, condition, guarantee or representation, whether oral, in writing or in electronic form, including but not limited to the accuracy or completeness of any content contained therein or provided by us or the service.
TheSmarterAgency is not responsible for incomplete, incorrect, lost, delayed, late, misdirected, garbled, damaged, illegible, undeliverable, or incompletely received communications or messaging between TheSmarterAgency and the Users for any reason, including by reason of hardware, software, browser, network, communications system failure, malfunction, delay, or congestion, or any incompatibility at our or used servers or elsewhere, or for any other technical problems, any form of active or passive filtering by a user's computer, mobile or other device or access provider, insufficient space on user's computer, mobile or other device or account, or any other cause or combination thereof.
TheSmarterAgency is not liable for any unauthorized acquisition of personal details of Users by third parties, such as by hackers.
License and limitations
Subject to your compliance with these Terms and Conditions, TheSmarterAgency grants you a limited, non-exclusive, non-transferable, non-sublicensable license to access and make personal and non-commercial use of the Site. This license does not include any resale or commercial use of any TheSmarterAgency Service, or its contents; any collection and use of any service or product listings, descriptions, or prices; any derivative use of any TheSmarterAgency Service or its contents; any downloading or copying of account information for the benefit of another merchant; or any use of data mining, robots, or similar data gathering and extraction tools. All rights not expressly granted to you in these Terms and Conditions are reserved and retained by TheSmarterAgency or its licensors, third parties, suppliers, publishers, rightsholders, or other content providers. No TheSmarterAgency Service, nor any part thereof, may be reproduced, duplicated, copied, sold, resold, visited, or otherwise exploited for any commercial purpose without express written consent of TheSmarterAgency. The licenses granted by TheSmarterAgency terminate if you do not comply with these Terms and Conditions.
TheSmarterAgency Privacy Policy
This Privacy Policy should be read in conjunction with TheSmarterAgency's Terms and Conditions.
For purposes of this Privacy Policy, definitions provided in the Terms and Conditions, such as the definition of a User apply here.
TheSmarterAgency reserves the right to amend this Privacy Policy from time to time at its sole discretion and will provide notice on its home page when there are material changes to this Privacy Policy. Users will be deemed to have been made aware of, and will be subject to, any material changes to the Privacy Policy after such notice has been posted. For this reason, TheSmarterAgency encourages Users to review this Privacy Policy whenever the Users make use of TheSmarterAgency's Site, Services, Solutions.
TheSmarterAgency is committed to protecting the data of its Users with all applicable privacy and other laws and regulations.
Data collection and usage
Photographs and/or videos might be taken at our events. By taking part in our events you grant the TheSmarterAgency full rights to use the images resulting from the photography/video filming, and any reproductions or adaptations of the images for fundraising, publicity or other purposes to help achieve the TheSmarterAgency's services. This might include (but is not limited to), the right to use them in their printed and online publicity, social media and press releases. If you do not wish to be photographed please inform TheSmarterAgency.
TheSmarterAgency reserves the right to save certain access data provided by Users, in order to continuously improve the Service of the Site. This access data may be saved, for example, in the form of cookies. TheSmarterAgency and the Users acknowledge that certain information is automatically generated by the Users' browser and transmitted, and possibly stored, as a result of internet technology. Such automatic transmissions include, for instance, a browser's referrer headers.
Usage of cookies 
The Users can control and/or delete cookies as they wish. If the Users do this, however, the Users may have to manually adjust some preferences every time you visit a site and some services and functionalities may not work.
Google Analytics
This website uses Google Analytics, a web analytics service provided by Google, Inc. ("Google"). Google Analytics uses "cookies", which are text files placed on the Users computer, to help the website analyze how Users use the Site. The information generated by the cookie about Use of the website (including Users' IP addresses) will be transmitted to and stored by Google on servers in the United States. Google will use this information for the purpose of evaluating User activity on the Site, compiling reports on website activity for website operators and providing other services relating to website activity and internet usage. Google may also transfer this information to third parties where it is required to do so by law, or where such third parties process the information on Google's behalf. Users may refuse the use of cookies by selecting the appropriate settings on their web browsers, however if Users opt to refuse the use of cookies they may not be able to use the full functionality of this Site. In order to refuse the use of cookies, as well as the processing of data by
Google, Users may follow this link to opt out from Google Analytics: http://tools.google.com/dlpage/gaoptout?hl=en
By using this Site, Users consent to the processing of access data by Google in the manner and for the purposes set out above.
Google Adwords conversion tracking
TheSmarterAgency furthermore applies Google Conversion Tracking. In this context, Google places a cookie on the Users computer if they reach this website via a Google ad. These cookies expire after 30 days and do not serve any personal identification. If Users visit certain pages of the website of an adword client and if the cookie has not expired, Google and the client can verify that Users have clicked on the ad and have been directed to this website. Each adword client receives a different cookie. Cookies therefore can not be traced back via the websites of adword clients. The information collected by means of the conversion cookie serves the purpose to create conversion statistics for adword clients that have taken a decision towards conversion tracking. Adword clients receive the overall number of Users who have clicked on their ad and haven been directed to a website with a conversion tracking tag. However, they do not receive any information that allows the personal identification of Users. If Users do not wish to take part in the tracking procedure, they may decline the required placement of a cookie – for instance with a browser setting that generally deactivates the placement of cookies. Users also can deactivate cookies for conversion tracking by choosing a browser setting that blocks cookies of the domain www.googleadservices.com. Here, Users can find Google's data protection policy on conversion tracking: https://services.google.com/sitestats/en.html
Facebook plugins
TheSmarterAgency website features social networking plug-ins from Facebook, specifically, Facebook's "Like" and "Share" buttons. When a User accesses a page of the Site that includes these plug-ins, the User's web browser will establish a direct link with Facebook servers. The content of these plug-ins is transmitted directly from Facebook to the User's web browser and then integrated into this Site. If a User clicks on a Like or Share button on the Site, information about the User including the User's IP address, is transmitted from the User's web browser directly to a Facebook server in the United States and saved there. If a User clicks on a Like or Share button, this transfer of data will occur regardless of whether the User is logged onto Facebook or even has a Facebook account.If a User is logged onto Facebook, Facebook can link the User's activity on the Site with his/her Facebook account. If a User does not want Facebook to link with his/her Facebook account, the User should log off from Facebook before entering the Site.For more information on data capture and the further processing and use of data by Facebook, as well as the Users privacy policy see the Facebook's data privacy agreement on their website.
Twitter
This Site features plug-ins from the messaging network Twitter, Inc. When a User accesses a page on the Site including these plug-ins, the User's web browser establishes a direct link with Twitter's server(s). Twitter then receives information about the User's activity on the Site and IP address. If a User clicks on the "tweet" button on the Site while logged into his/her Twitter account, the User will link content on the Site to his/her Twitter profile. Twitter users who do not want Twitter to link to them via this Site should simply log off of Twitter before entering this Site. For more information, please see the Twitter's data privacy agreement on its website.
Trademark rights
The product and company names used on this website are protected by trademark rights. Any use without expressive permission of the copyright holder is prohibited. The unauthorized use of protected trademark rights will be prosecuted.
Copyright information
Copyright © 2019 TheSmarterAgency
All rights reserved. The design and contents of this website are copyrighted. All rights, including translation, reprinting and duplication of the design, the contents or parts thereof, are reserved. Content on this site may not be reproduced in any form or processed using electronic systems without the written permission by TheSmarterAgency, and not be copied or distributed. The texts used on the site, images, graphics, files, etc. are subject to copyright, if not stated differently. The disclosure, modification, commercial use or use in other websites or media is not permitted.
All logos, brands, and trademarks displayed on this Site are the property of TheSmarterAgency or the respective third parties and are protected by international trademark laws.
TheSmarterAgency is not liable for the content of any external links posted to, embedded in, or otherwise included on the Site.
TheSmarterAgency owns, operates and controls touchinginnovations.com / touchinginnovations.de / touching-innovations.com / touching-innovations.de.